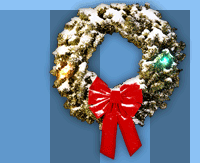 We've been finishing the year with chemistry and holiday related materials. Third period opted for Rudolph and the Challenge questions - won by Josh C, Marion, and Kaleb, but Brande and Karen were close behind. Fourth opted for Xmen and have seriously been thinking of asking Santa for mutant powers like Mystique.
The Shrek the Halls Challenge was a success as was making Flubber - a solution of PVA and borax. There are a few more labs and activities in the works... after today's snow day!
Exemptions will be given out tomorrow. Students are not exempt if they have missed more than four days of class or are on the discipline list sent out by administration.